Golf Course Renovation | Hardscaping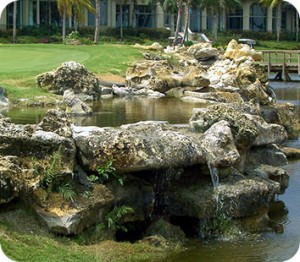 Hardscaping is considered the finishing touch in golf course renovation. Many golf architects utilize wood bulkheads, decorative rock retaining walls, waterfalls and fountains to add memorable visuals to a golf course. These special effects combined with landscaping leave a lasting impression with all who visit the course.
Ryangolf frequently works alongside the owner and architect to incorporate hardscaping amenities to create masterpiece designs. The ability to manage and create these special additions to a golf course illustrates Ryangolf's creativity and precision.
Ability to install different styles of hardscaping
amenities suited for each unique project
Lasting relationships with architects and
owners lead to phenomenal results