About Us | What We Do

FUELED BY DEDICATION. DRIVEN BY HERITAGE.
Since its inception in 1985, Ryangolf has provided golf course construction services in the southeastern part of the country. As the company grew, so did the services that it provided. Golf course reconstruction as well as smaller renovations have been a major portion of our annual workload.
As a leader in the industry, Ryangolf has been a Certified Golf Course Builder which also specializes in site development including land clearing, lake and canal excavation, grading, underground utilities, and roadway construction for developments that often may or may not include a golf course in the scope of work.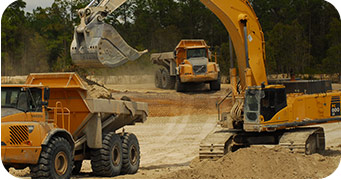 Ryangolf prides itself on efficiency and quality of the work that it offers to the client, and the commitment to accomplishing the vision of both the owner and the architect. This customer satisfaction has been significant in the evolution of Ryangolf into one of the top turnkey golf course builders in the country and has contributed significantly in forging mutually beneficial relationships with clients and architects over the years.
Ryangolf has been able to build an extremely skilled and respected organization among peers and clients alike. The recognition by the top golf course architects has been critical to our success and as such, we are dedicated to maintaining our outstanding reputation.
Ryangolf was founded on the premise of hard work, talent and dedication, and now, 125 years later, the company still provides the experience, integrity and creativity to complete a contract in accordance with project specifications, on time, and within budget.
At Ryangolf, owners, managers and employees exhibit the teamwork to manage the workload, perform professionally and dedicate themselves to exceed the client's expectations….always.