Golf Course Renovation | Bunker Construction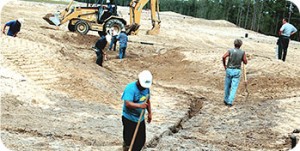 Sand bunkers (sometimes referred to as "traps") lend a large, visual expression created by the architect.  Bunker design is what most reflects the signature of the golf course.
The appearance of the golf course widely depends on the foundation of the bunker design from strategic placement to the varying wave of the bunker's edge or outline.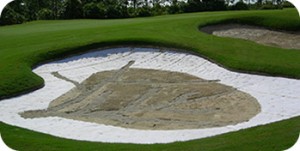 Ryangolf has years of experience in performing detailed bunker renovation, and the crews are familiar with working alongside many of the most renowned and respected architects
Understands the visual importance of bunker design
Qualified and experienced bunker construction crews
Performs and strategizes best placement and
outline for bunker design